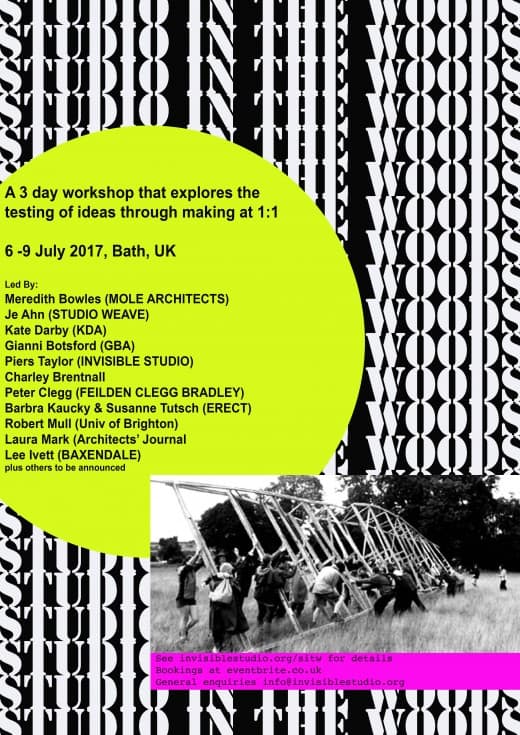 Studio in the Woods is back! The original 'making' workshop that was established in 2006 and the inspiration for many hands-on workshops since, returns this year. The workshop is open to all – architects, students and any other interested participants.
A gallery of previous years Studio in the Woods is HERE.
The workshop will begin at 4.00pm on 6th July, and finish at 3.00pm on 9th July 2017. It is being held in a 100 acre woodland 4 miles north of Bath – postcode SN14 8AW. You will need to arrange your own transport to the event, plus B&B accommodation, or camp in a neighbouring site that adjoins the woods – http://www.rockseast.org.uk
We will provide Lunch, Dinner, and all materials. You will be responsible for organising your own Breakfast.
Further details will be sent out on registration.
Cost for the workshop is £200 plus Eventbrite booking fee
Book HERE