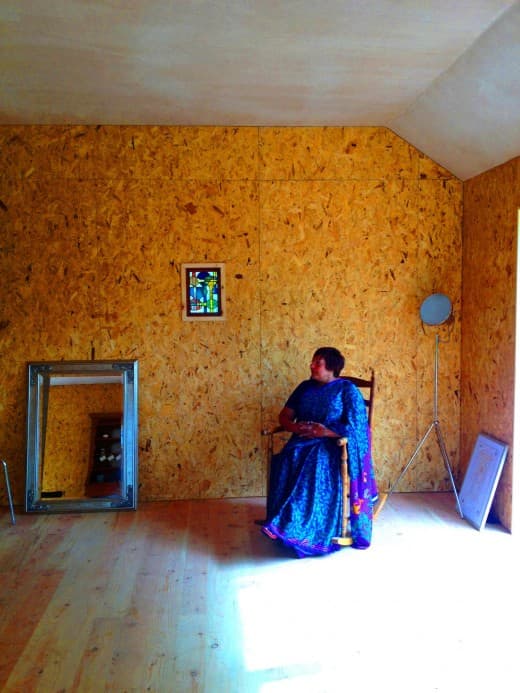 For the last year or so, I've been working as a presenter on the BBC 2 series £100k House with Kieran Long and Endemol. It's been a fascinating journey, and fantastic to see how design can affect the lives of ordinary people. There are six episodes, each an hour long, all focusing on a different self build for less than £100k. The contributors are people with no self build experience and are not, typically, people who have historically prioritised design.
However, what has been extraordinary has been to see how design has the power to affect the lives of ordinary people. We've shown the contributors some exceptional buildings, and talked about how they might make their own buildings better through lessons learned from these exemplars.
Overwhelmingly, each contributor has, during the process of their build, become empowered to rise to the challenge of not just building cheaply, but building well – two things that we haven't been very good at in the UK in recent years. They haven't made design masterpieces in the conventional sense – this show isn't property porn, and making one off design masterpieces isn't the point – the point has been to prise architecture and design from the hands of the converted, and bring it into the realm of the mainstream and the affordable, and show how it can change the lives of ordinary people for the better.
It's already been dubbed Modest Designs  – before it's even aired. It's invigorating to see what a chord the issues have struck with people bored with the same programmes, where design is presented as a luxury add-on for the lucky few. The buildings in this series have a quiet and straightforward  dignity. As Kieran said – there's potentially a world where architects could act more like general practitioners serving the general public with straightforward and sound advice, rather than the rarified and exclusive world in which many of us architects tend to operate.
Piers Taylor and Kieran Long discussing the House that £100k Built on BBC Breakfast HERE
The first series begins on BBC2 on 18th September at 8.00pm.