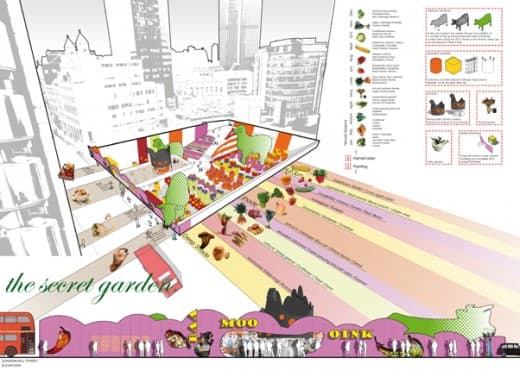 Mitchell Taylor Workshop's polemical city farm project on the site of the RRP designed 'Cheesegrater' on Leadenhall Street in the City of London featured in new book on Urban Agriculture – Here: 82_Carrot_City_Leadenhall_low
Summary of Presentation at Architecture Centre:
Mitchell Taylor Workshop's proposal for a temporary use of the 'cheese grater' development site (in the City's Leadenhall Street), offered an innovative and cost-effective solution for keeping a large, empty site vibrant. This exciting proposal could be adopted as a model for other disused sites across the UK. This session involved a presentation by Piers Taylor of Mitchell Taylor Workshop, in conversation with Gillian Fearnyough, Director of The Architecture Centre, Bristol.
Click here to hear a podcast of this talk.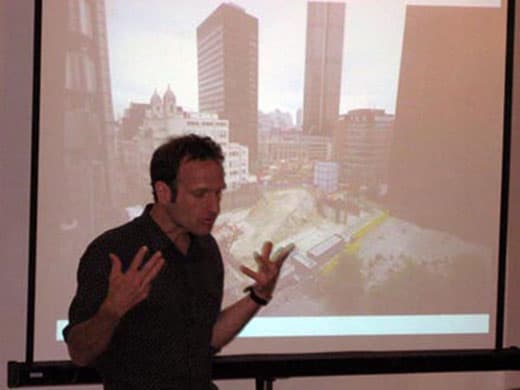 Q&A session:
Discussions ranged from whether the responsibility for local food production lies with the consumer or supermarkets; weaving supermarkets and shops into the fabric of cities rather than placing them at city edges; retrofitting existing buildings to allow food production; whether change would be more sustainable at a personal scale (e.g. families with small allotments) or at a community scale (e.g. shared growing spaces); how best built environment advocates and educators can engage in this debate.