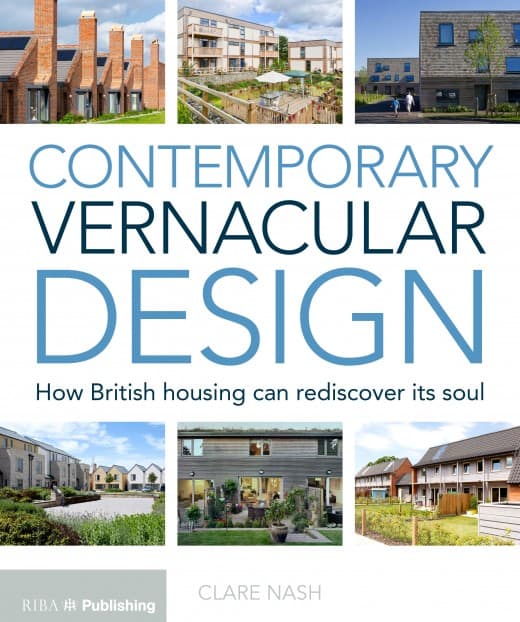 Clare Nash has recently published a new book, for which Piers Taylor wrote the foreword, below. The book is available to buy HERE.
Great Britain has some of the most beautiful, appropriate and resilient housing in the world. The majority of this housing was built before 1940, was not designed by architects, and forms the backbone of our towns, villages and cities. In many ways, it used to be so easy: we built unselfconsciously, using local materials, customs and techniques – effortlessly forming our own vernacular.
Since the war however, almost all of the housing stock that we have produced has been substandard to the point that it has wrecked many of the towns and villages that had survived unscathed for generations. This was caused by poor planning policy and urban design, ideologically misguided architects and perhaps most importantly, the shortsighted selfishness of volume house builders who refuse to put good design before quick profit.
Most volume housing has not been designed by architects – but to a certain extent, our vernacular housing showed that it didn't necessarily need to be. If we followed certain fundamental rules of thumb we could create decent, ordinary resilient houses that together formed a cohesive beauty greater than an a collection of individual buildings.
The housing that was designed (often over designed) by architects in the post war period didn't fare much better – communities were uprooted and re-housed in buildings lacking the fundamental ingredients that allowed these communities to reform and thrive in the way that they had previously.
The ability for housing to become 'place making' has, by and large, become lost from our nation's psyche. The tyranny of the 'dream home' perpetuated by populist TV programmes means that many people aspire to a 'statement' detached dwelling with a double garage and a sea of tarmac, rather than the simple dignity of a house, in a street, that purposely subjugates its own individuality for the greater good of place. This latter type of housing – the house that becomes the street, that becomes the neighbourhood, that becomes the town – is effortlessly democratic.
This does not mean that we need to hark back to a mythical golden age of pre war housing: on the contrary, as Clare Nash has painstakingly researched, there is much contemporary housing that is exceptional, and shows what is possible in any context in the UK.
Much of the housing that Clare writes about in this book is affordable, alluring, durable and democratic, and shows that there is another way other than that provided by the volume house builders. Clare's study shows how well we can do it when we want. She restates the importance and significance of the ordinary, the everyday, and the vernacular. In the face of the impending ransacking of the landscape by new and inappropriate housing, Clare's exemplars show the potential for a beautiful built future to house successive generations effectively.
A manifesto for change, this book needs to be thrust into the hands of all developers and house builders. It also needs to be read by everybody else – to wean us off our addiction to the false promise of the 'exclusive, individual luxury home'. Let us hope we can look forward to a new era of effortless vernacular place making, using the building blocks of the versatile and appropriate housing shown here.
© Piers Taylor