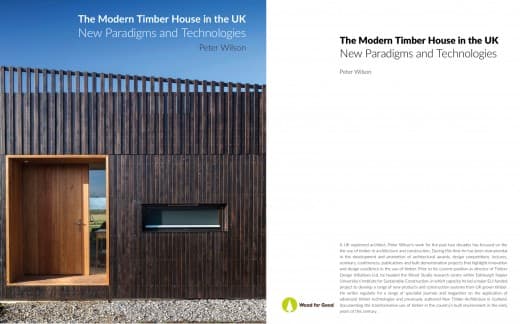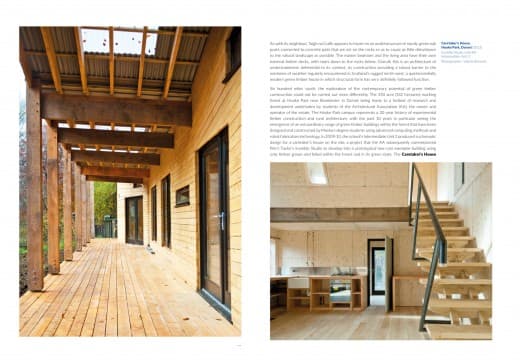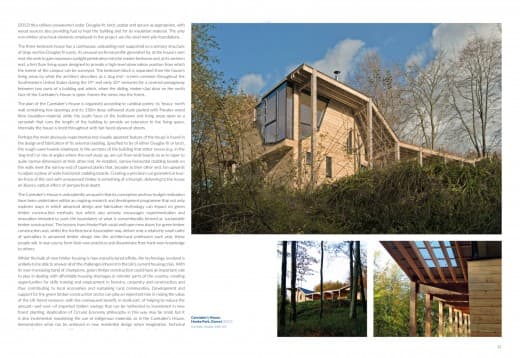 We're very pleased that the Caretaker's House which we designed with AA Intermediate Unit 2 features in a new book which has been published celebrating the many ways in which different timber technologies have been used in residential design and construction over the last 10 years and the technical innovations that are now shaping the future of UK housing.
'The Modern Timber House In The UK' was commissioned by Wood for Good, in collaboration with the Forestry Commission Scotland and written by architect and timber building expert Peter Wilson.
The book looks at housing in the years 2007 to 2017, starting just before the major economic crash and ending with a look at how the Farmer Review, 'Modernise or Die' published earlier this year, will impact on the future of housebuilding.
Key issues around affordability, finance, planning and sustainability are addressed across 14 chapters, with examples of how timber products are used to deliver new forms of housing to very high standards of construction, energy efficiency and environmental responsiveness.
The Modern Timber House In The UK is available to download in numerous formats HERE