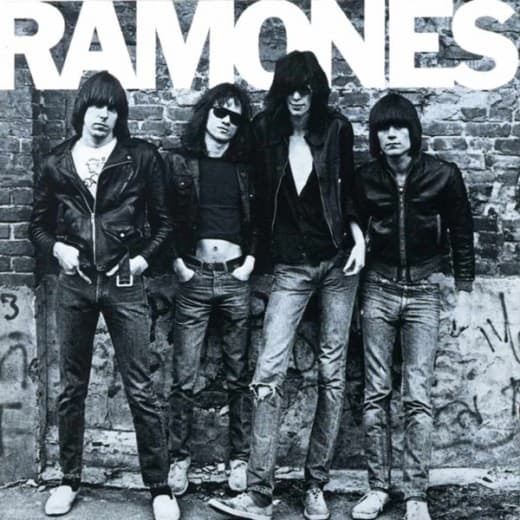 It's impossible to think of the Ramones without thinking of their first album artwork in 1973 – a photograph taken by Roberta Bayley of the four 'brothers' dressed in identical uniforms, skinny ripped jeans, cheap plimsolls and leather jackets leaning nonchalantly against a distressed wall with the band name looming large above them. There's such a great deal architects can learn from pop music, and in particular the Ramones, who showed us that it's about everything as well as the music – it's about the invention of an identity that gets lived and breathed.
The Ramones understood the potential of the graphic image. You'd have bought the record on the strength of the album artwork and its promise of irreverent polemic without even hearing the first perfect minute and a half of existential angst that opens side one. It's astonishing just how much one photograph can say about a band.
So many of us still see the building as a divine and pure object of desire, capable of telling its own story. But architects don't just make buildings; we also create an image, an image that places us in the cultural context in which we operate.
I can't help but wonder whether architects should be more like the Ramones, who couldn't really play and could hardly sing, but knew that the music was only part of the story.  If only more architects understood that design is an attitude as much as a thing, an identity that we can try on, change, adapt, use to provoke and communicate with, a loaded and charged social and political tool and that it isn't just about the building.