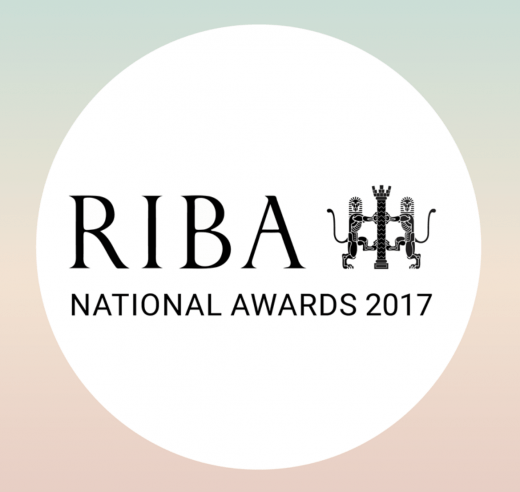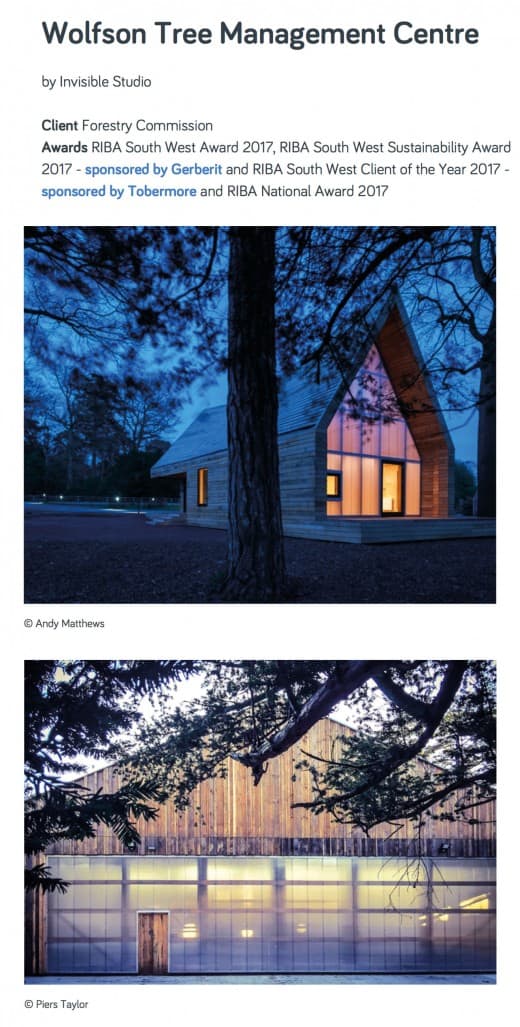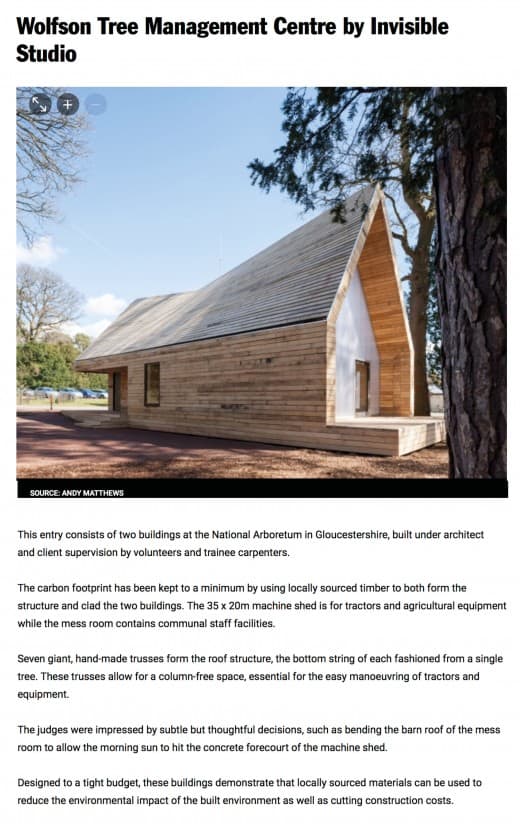 Just as we got over our Wolfson Tree Management Centre for Westonbirt winning an RIBA Award, the project has now been awarded a National RIBA Award. The Forestry Commission issues the following press release:
The Wolfson Tree Management Centre at Westonbirt, The National Arboretum, scoops a most prestigious national award!
The Royal Institute of British Architects has announced the winners of its national awards and sitting amongst the luxury townhouses and a new wing for the Tate Modern is the Wolfson Tree Management Centre at Westonbirt Arboretum. The awards scheme 'recognises the best buildings created in the last 12 months'.
The Wolfson Tree Management Centre consists of two buildings; designed by Invisible Studio to have functionality and practicality as their primary objective. The buildings are a large shed for storage and maintenance of tractors and forestry machinery and a smaller building for office and communal staff facilities.
The pair of timber-framed buildings were designed to a tight budget and demonstrate that with the right approach locally sourced materials can be used, reducing both the construction costs and the environmental impact of the buildings. Funds were raised by the Friends' of Westonbirt Arboretum including a grant from the Wolfson Foundation.
Jane Duncan, President of RIBA said:
"RIBA National Awards provide insight into emerging design trends, as well as showing how well the profession responds to economic drivers. I am delighted to see such confident, innovative and ambitious architecture delivered in such challenging times ".