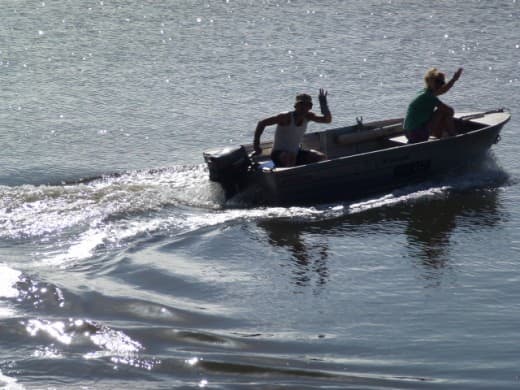 After an incredibly productive six years I am splitting from Mitchell Taylor Workshop, the practice I co-founded. We've done some great buildings, and achieved some extraordinary things.
But now, my vision now for a practice is a group of people bound together by a shared ethos, not by the organization itself. Not a limited company, but a creative organization that can be agile enough to morph, change, disband and agile enough to constantly reinvent itself; one fearless in pushing boundaries and imagining the future.
My vision isn't an office with flat screen monitors and associates and directors and buzzy rhetoric about itself and timesheets and working hours and a logo and a corporate identity and a letterhead and chartered RIBA membership a website with Practice Profile Projects.
Instead, it is a studio that is beholden to no one, which is based everywhere and nowhere, which is a provocative and polemical vehicle for collaboration, experimentation, research and education, which works internationally and very locally, which collaborates with mathematicians, magicians, writers, carpenters, digital fabricators, boat builders and bicycle framers who can come and go and drop in and out; which recognizes the importance of raising children, of downing tools in summertime when the weather's good, and doesn't try to squeeze itself into the tiny and narrow confines of a pre-qualification questionnaire…
A studio that is an invisible studio.
A web site will evolve once we've found a graphic designer that doesn't think logo and brand. We don't have a business card and we don't have articles of agreement, but we are really excited at the potential of an organization free from restrictions, boundaries and codes of conduct.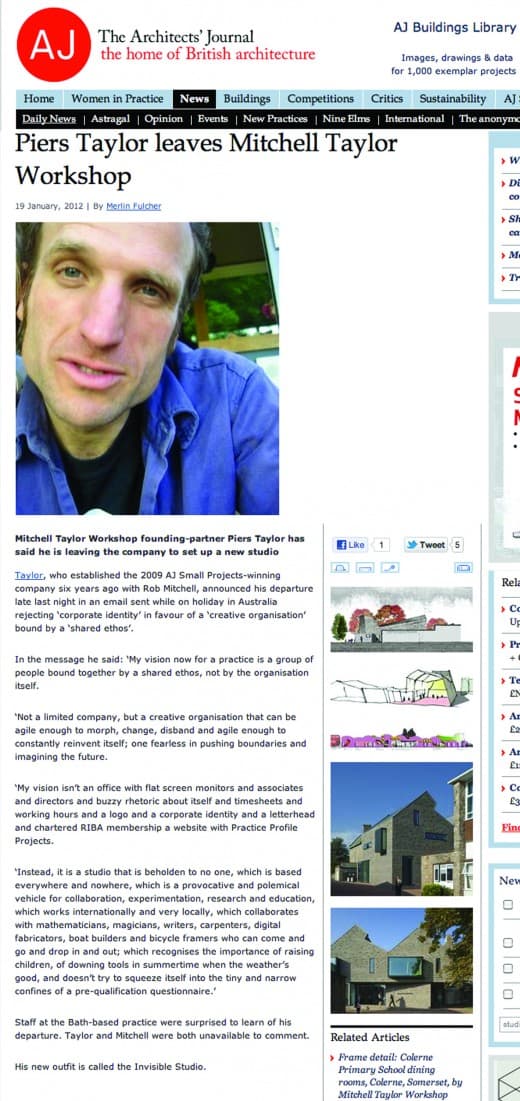 My favourite one below about my supposed 'mid life crisis'!